Categories
Archives
Recent Posts
Securing intellectual property for ROTOSHOVELTM and its quest to reinvent the shovel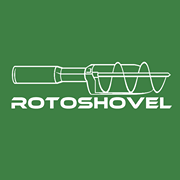 A lot has happened since we shared Rick Goren's story in 2019. Rick and his product were recently featured on WTHR Channel 13. ROTOSHOVELTM is now available on Amazon  and may soon be on the shelves at Costco stores nationwide. Congratulations, Rick and team.
Inventor and entrepreneur, Rick Goren, went outside to install a subwoofer in the ground and looked in his garage for the perfect tool. He found all types of shovels and posthole diggers, but nothing that would save him time and make the work less strenuous. Hanging on his garage wall was a drill with a mortal bit which inspired his idea for the ROTOSHOVELTM brand automatic handheld shovel blade which uses a rotating auger bit that makes digging easier and faster saving time, energy, and costs on gardening and landscape projects.
Rick worked with Woodard attorney, Chuck Schmal to obtain U.S. Patent No. 10,309,160 for his unique shovel design as well as to obtain allowance of a trademark application for the ROTOSHOVELTM brand. The firm congratulates Rick on his patent and, on behalf of all gardeners, thanks Rick for reinventing the shovel.
ROTOSHOVELTM brand automatic handheld shovel TV ads will begin September 23, 2019 on AMC networks and NewsWatch. ROTOSHOVELTM brand automatic handheld shovels will also be available at the Green Industry & Equipment Expo in Louisville, KY October 16-18, 2019.
For more information on the ROTOSHOVELTM brand automatic handheld shovels please visit: ROTOSHOVELTM and view the ROTOSHOVELTMVideo.