History
Our firm celebrates more than 140 years of patent and trademark specialization. The history of the Firm began in 1879, when Charles P. Jacobs became one of the first attorneys in Indianapolis to specialize in patent, trademark, and copyright law. Mr. Jacobs built a reputation as the leading patent attorney in Indiana and argued a number of cases before the United States Supreme Court. An avid astronomer, his house was constructed with a private observatory and mounted telescope where he would often entertain friends. Mr. Jacobs was also active as a lecturer, inventor, lyricist and composer, in addition to teaching law at various Indiana law schools.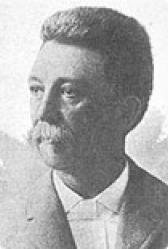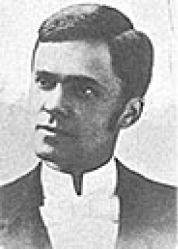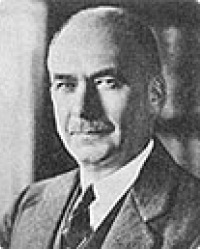 In 1892, Virgil H. Lockwood took over the practice and continued to develop the firm's expertise in patent law. Following in Charles Jacobs' tradition of teaching, Mr. Lockwood taught patent and trademark law at Indiana Law School for several years and published a book on the subject. His son, Ralph G. Lockwood, joined him in 1915, and the two practiced as father and son until Virgil's passing in 1932. Ralph continued the practice for the next twenty-five years along with partners Elmer L. Goldsmith and Dwight B. Galt.
Harold "Hal" R. Woodard joined the Firm in 1946. A graduate of Harvard Law School, Mr. Woodard succeeded Ralph Lockwood as senior partner in 1957. In addition to serving as president of the Seventh Circuit Bar Association, he became the first patent lawyer from Indiana to be inducted into the American College of Trial Lawyers. He was named as one of three "Giants of the U.S. trademark Bar" by the Trademark Reporter, the official journal of the International Trademark Association. The President of the United States honored this milestone. Hal was also an adjunct professor of intellectual property law at Indiana University Robert H. McKinney School of Law for thirty-two years and has an endowed professorship named in his honor. Known for his energy and enthusiasm, Mr. Woodard continued to keep a busy work schedule up until his passing in 2003 at the age of 91.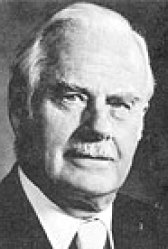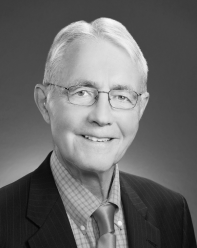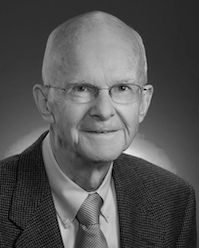 Hal was joined in 1959 by C. David Emhardt, another Harvard Law School graduate, and Joseph A. Naughton, University of Notre Dame School of Law. For over fifty years, both Dave and Joe were instrumental in helping guide, shape and grow the Firm. They worked closely with individuals and companies, large and small, helping them navigate the complexities of intellectual property law. Because of the trust and confidence they instilled, the Firm continues to represent many of their clients yet today.
Jack V. Moriarty came to the firm in 1969, with John C. McNett joining shortly thereafter in 1970. As new technologies were created, especially in the medical field and computer software, the need for intellectual property grew. Thomas Q. Henry joined the firm in 1975, Charles R. Reeves in 1976 and Vincent O. Wagner in 1978. Over the next thirty years, the Firm experienced tremendous growth handling almost 7,000 trademarks including Gatorade, Garfield the Cat and the International Olympic Committee and more than 9,000 patents and patent applications. It has a rich history of successful IP litigation. The firm's clients have included Eli Lilly & Company, Knauf Insulation, Roche Diagnostics, COOK Group Inc., Allison, Zimmer/Biomet, Indiana University, Purdue University, The University of Illinois, the University of Florida, The Heritage Group, and Springfield Armory.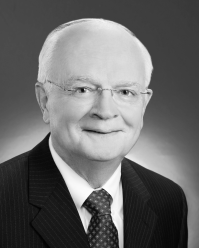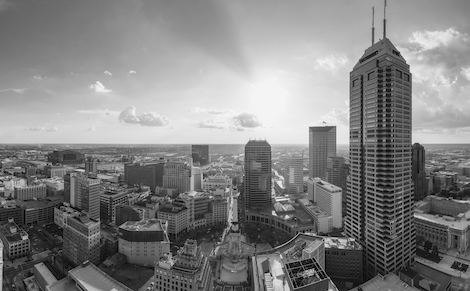 The present members of the firm view the future with confidence from the strong foundation formed by their predecessors. They are very conscious of the richness and fullness of the legacy they have inherited. It is hoped that when a future generation writes a history of them it will be said that they succeeded as did their predecessors in contributing to the good of their community as well as the best interests of their clients.
Charles P. Jacobs 1879-1892
Jacobs & Lockwood 1892
Virgil H. Lockwood 1892-1915
Lockwood & Lockwood 1915-1926
Lockwood, Goldsmith & Galt 1926-1950
Lockwood, Hahn, Galt & Woodard 1950-1952
Lockwood, Galt, Woodard & Smith 1952-1958
Lockwood, Woodard, Smith & Weikart 1958-1966
Woodard, Weikart, Emhardt & Naughton 1966-1987
Woodard, Emhardt, Naughton, Moriarty, & McNett 1987-2003
Woodard, Emhardt, Moriarty, McNett & Henry 2003-2019
Woodard, Emhardt, Henry, Reeves & Wagner 2019-present
Leadership
Management Committee
The Firm is led by a three-member management committee chaired by managing partner Bill McKenna, along with Dan Lueders and Chuck Schmal. The committee is responsible for determining the overall direction and business strategy of the Firm, in addition to ensuring that our clients' needs are being addressed at all times.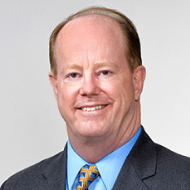 Partner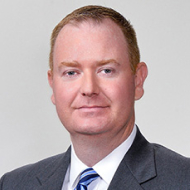 Partner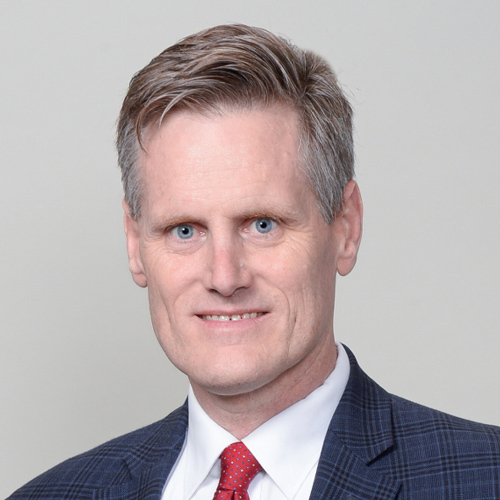 Partner
Practice Group Leaders
The Firm is also organized into practice groups which focus on particular service specialties including patent prosecution, trademarks, and IP litigation. The groups meet regularly to consider recent legal developments and discuss areas for practice improvement. The current practice group leaders are Mike Morris (Patent Prosecution), Charlie Meyer (Trademark Practice), and Spiro Bereveskos (IP Litigation).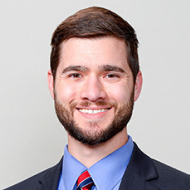 Partner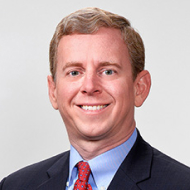 Partner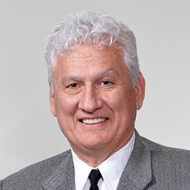 Partner