Categories
Archives
Recent Posts
September 2009 Newsletter
Introducing our Inaugural Newsletter and Improved Website
We hope you enjoy our first newsletter dedicated to briefing clients on developments in Intellectual Property law.  As a firm, we have continually monitored advancements in this area of law through our internal Patent, Trademark and Trial Practice Groups.  Many clients have found this information to be valuable in the past, so now for the first time, we will be summarizing key developments and sending this information directly to you via periodic newsletters.  Please follow the hyperlinks to the full articles, or access them at our new and improved website at uspatent.com.  While you're there, please take a few moments to explore our new website.  We designed our website to provide valuable information tailored to specific client needs.  As an example, we have tailored the Resources section of our website to different audiences, including in-house counsel, entrepreneurs, corporate clientele, and U.S. and international attorneys.  We have also added a News and Updates section, with often-changing content to cover recent developments in Intellectual Property law of general interest to a wide audience.  To cover more in-depth topics intended for specialized audiences, we have added a blog which will be continually updated.  We hope you find our website and newsletters useful and look forward to assisting you in the future.  Sincerely, Tom Henry, Managing Partner
---
Challenge to the USPTO's Proposed Patent Rules Continues
Upcoming Changes to European Patent Office Practice
U.S. Supreme Court Grants Review in Business Methods Case
Tips for Obtaining and Enforcing Patents in China
Save Money for Design Patents Through the Hague System
Sham Invoices from Third-Party Organizations
Higher Standard to Prove Fraud on the Trademark Office
Tips to Avoid the Pitfalls for Madrid Protocol Trademark Applications
Piracy: From Swords and Cannons to a Mouse and Keyboard
Litigation in the Digital Age of Discovery: How to Ensure "Reasonable" Searching of Electronically Stored Information
The Conflict Between European Privacy Laws and U.S. Discovery Requirements
Midwest IP Symposium
Dedicated Patent Searching Terminals Available at the Central Library
C. David Emhardt Celebrates 50 Year Anniversary with Woodard, Emhardt
---
Patents
---
Challenge to the USPTO's Proposed Patent Rules Continues
In July, the Federal Circuit granted rehearing en banc in Tafas v. Doll regarding the USPTO's power to implement new rules on restrictions for continuations and claim limitations.  The original appeal was taken from a summary judgment decision in favor of plaintiffs Tafas, SmithKline Beecham Corp. et al., and the Federal Circuit initially affirmed in part and vacated in part.  Plaintiffs petitioned for the rehearing that was granted.  The parties jointly filed a request to stay the en banc review until 60 days after the U.S. Senate confirms David Kappos as the new director of the Patent Office, giving the new director an opportunity review the rules at issue and make any changes to the Patent Office's position with respect to the proposed rules.  The court granted the stay and recently issued an order setting briefs due by late October.
[ back to top ]
---
Upcoming Changes to European Patent Office Practice
Although it is still several months away, the EPO will dramatically changes its practice effective April 1, 2010 relating to divisional applications and European search reports. A review of the changes is presented below:
Limitation on Filing Divisional Applications
In addition to tight substantive limitations on divisional applications, the EPO will temporally limit such applications. As of the effective date, any divisional application must be filed within 24 months of the Examiner's first communication or a unity-of-invention communication. A six-month grace period is provided for filing of divisional applications based on parent applications filed before the effective date.
Requirement to Respond to Search Report
As of the effective date, a response must be filed with respect to each EP search report. The deadline for the response is six months from the publication date of the search report, or two months in the case of an extended search report.
Invitation to Respond to PCT Written Opinion
The EPO will not conduct a new search in PCT applications for which it performed the international search. In line with the response requirement for EP search reports, the EPO will issue a notice requiring a response to the PCT Written Opinion after entry into the European regional phase. The response will be due one month after the EPO's notification.
Changes to Amendment Practice
As of the effective date, no voluntary amendments are permitted except when filed with a response to a written opinion, and further amendments are subject to the examiner's discretion. Applicants will be required to provide basis for amendments in the application text, and a one-month deadline will be set by notification if such basis is not provided with the amendments.
Searching Multiple Independent Claims
Present EPO practice is to search the first of multiple independent claims, particularly where a lack of unity of invention exists. The new practice will have the applicant elect which claim to have searched.
Please contact us if you have any questions regarding the upcoming changes to EPO practice or would like to discuss the effects of these changes in greater detail.
[ back to top ]
---
U.S. Supreme Court Grants Review in Business Methods Case
The Supreme Court has agreed to review the Federal Circuit's decision in In Re Bilski.  This will be the first time the Supreme Court has weighed in on patent eligibility under §101 in more than 25 years.  The Supreme Court is expected to review Bilski's "machine or transformation test", and in the process, it may establish a new test for patent-eligible subject matter.
Just last year the Federal Circuit excluded pure business methods from patent protection and set some roadblocks in the way for obtaining software patents.  The Federal Circuit, sitting en banc, affirmed the Board of Patent Appeals and Interferences' finding that Bilski's invention, a commodities trading method for hedging risks, did not meet the 35 U.S.C. § 101 patentable subject matter requirement.  The Court held that in order to be patent eligible, a claimed process must either: (1) be tied to a particular machine or apparatus, or (2) transform a particular article into a different state or thing.
In its decision, the Court stepped back from its prior decision in State Street, which opened the door in 1998 to business-method patents.  The Court expressly overruled the "useful, concrete and tangible result test" of State Street, along with other prior tests in adopting the machine or transformation test as the gatekeeper of §101.
Addressing the transformation prong of the test, the Court acknowledges that transformations involving physical materials, such as a process for vulcanizing rubber, are undoubtedly patent-eligible.  In addition, the Court reasoned that processes involving a transformation of signals representative of physical parameters, such as medical test data, are likely patent-eligible.   However, the Court explained that processes involving a transformation of financial data, or more generally data representing specific intangibles, are not patent eligible.  As such, the Court appears to place the determination of patentability upon the physicality of the thing to which the data transformed refers.
The Bilski decision has been hotly debated both for its holding as well as for the questions it leaves open.  Most notably, since Bilski admitted that its claim did not require a computer, the decision does not answer the question of whether claims reciting general machines, such as a "computer," will be considered to be tied to a "particular machine." However, by declining to adopt a broad exclusion over software, as it was invited to do, the Court seemingly recognizes that software and other computer-implemented inventions still constitute patentable subject matter.
These unanswered questions have left potential patentees with a great deal of uncertainty.  It appears now that the Supreme Court will clarify the situation.  However, the Federal Circuit's Bilski decisions remains in effect, and it is certain that potential patentees will need to raise the level of detail regarding the hardware utilized in any patent application claiming a computer-implemented process for the time being.  In addition, the current Bilski decision will surely be used as a sword to attempt to invalidate business method and software patents in ongoing litigation and add additional uncertainty to those considering enforcing their patents in the near future until the Supreme Court weighs in, which isn't expected until late 2009 or early 2010.
[ back to top ]
---
Tips for Obtaining and Enforcing Patents in China
There are some lesser known alternatives for protecting and enforcing patents in China that can save patent owners both time and money.  For example, a utility model patent application can be a quicker and less expensive alternative for obtaining patent protection.  The utility model application has no substantive examination and allows an unlimited number of claims (until October 1, 2009, when the limit will be 10 claims) directed only to a product (no method claims).  The utility model patent is granted in 9-14 months and is effective for 10 years.  Only when a challenge is made to the utility model patent is proof of validity required.  A popular strategy is to file a utility model application in China and a PCT application at the same time; then, upon entry of the PCT into the Chinese national stage, the utility model is abandoned in favor of the utility patent application.
[ back to top ]
---
Save Money for Design Patents Through the Hague System
The Hague System allows companies to seek international protection for industrial designs inexpensively.  For example, an Applicant could save in excess of $5,800 for a design patent application filed in the European Community, Switzerland, and Turkey.  However, there are a number of limitations.  Currently, the Hague Agreement covers 56 member countries (contracting parties), and of greatest interest are the European Union countries.  At this time, the Hague Agreement does not cover Australia, Canada, China, Japan, Mexico, or the United States.
Similar to the Madrid Protocol international registration for trademarks, the Hague Agreement offers protection for industrial designs in a number of contracting states with a single application filed with the World Intellectual Property Organization (WIPO).  While the United States has signed the Agreement, it has not yet passed implementing legislation.  However, a U.S. party meeting one of the following criteria may still be able to file an application if the party:  (a) is a national of a Contracting Party; (b) is domiciled in a Contracting Party; or (c) has an industrial or commercial establishment in a Contracting Party.
The application can be filed first at the international level without a prior national application or registration and may include up to 100 designs, all in the same class.  It is possible to defer publication for 12 to 30 months from the filing date or the priority date.  Substantive examination is handled by each Contracting Party.  International registrations are effective for 5 years, with 5-year renewals to the total term allowed by each member country.  Renewals are made in one place and allow for non-renewal of individual embodiments in multiple countries in the same transaction if desired.
A cost comparison of official filing fees:  Filing a design application having 4 embodiments (one in color) directly in Europe, Switzerland and Turkey would be $6,928 for the basic filing and publication fees, not including attorney fees.  Filing the same application under the Hague Agreement would be $1,102 for the basic filing and publication fees, a savings of over $5,800.  In addition, by filing internationally, there would be no additional foreign associate fees for each country.
Please contact us if you would like additional information relating to the Hague Agreement concerning the international registration of industrial designs.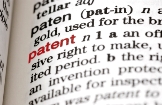 [ back to top ]
---
Sham Invoices from Third-Party Organizations
Unfortunately, it is not uncommon for IP owners to receive phony invoices from third-party organizations.  These organizations often monitor notices of acceptance of patents and trademarks in various countries and transmit official-looking, unsolicited bills to IP owners on the hope and expectation that some percentage will get processed for payment without proper verification.  In an effort to combat this practice, a foreign law firm used by Woodard, Emhardt, Moriarty, McNett & Henry LLP has prepared a list of companies known or expected to send out these sham bills.  Please contact us if you receive an invoice from a third-party organization and are questioning its legitimacy.  According to the list received from our foreign associate firm, the suspect companies might include:
American Trademark Agency (USA)
Central Data Register of International Patents (Germany)
Central Patent & Trademark Database (CPTD)(Hong Kong)
Commercial Centre for Industry and Trade (Switzerland)
Company of Economic Publications Ltd (Austria)
Company for Publications and Information Anstalt (CPI)(Liechtenstein)
Edition The Marks KFT (Hungary)
European Institute for Economy and Commerce (EIEC)(Belgium)
Federated Institute for Patent & Trademark Registry (FIPTR)(US)
Globus Edition SL (Spain)
INFOCOM (Switzerland)
Institut of Commerce for Industry, Trade, Commerce (Switzerland)
International Bureau for Intellectual Property (IBIP)(USA)
International Data Medium Anstalt (IDM) (Liechtenstein)
International Organization for Intellectual Property (Switzerland)
International Organization for Patent & Trademark Service (USA)
IPTR International Patent and Trademark Register (Germany)
IT&T AG (Switzerland)
Register of International Patents – Office Data Management (Italy)
Register of International Patent Bulletin (Germany)
Société pour Publications et Information (SARL)(Austria)
TM-Collection Kft (Hungary)
Trademark Renewal Service (TRS)(USA)
United States Trademark Protection Agency (USA)
ZDR – Datenregister GmbH (Germany)
[ back to top ]
---
Trademarks
---
Higher Standard to Prove Fraud on the Trademark Office
The Federal Circuit recently reversed a decision by the Trademark Trial and Appeal Board (TTAB) involving fraud on the Trademark Office.  The TTAB had ruled that the registrant committed fraud in renewing its trademark registration by maintaining goods in the registration that it no longer manufactured.  In this and numerous pervious cases, the TTAB had been equating a "should have known" standard with subject intent to defraud.  The Federal Circuit held that, in using this test, the TTAB had "erroneously lowered the fraud standard to a simple negligence standard."  The Federal Circuit further held that proof of intent to deceive is required to establish fraud.  In this particular situation, the Federal Circuit found no evidence of an intent to deceive the Trademark Office and reversed the TTAB's decision canceling the registration.  However, the Federal Circuit did note that the registration needs to be restricted to the appropriate goods.  In re Bose Corp., Appeal No. 2008-1448 (Fed. Cir. 2009).
[ back to top ]
---
Tips to Avoid the Pitfalls for Madrid Protocol Trademark Applications
While the recently enacted Madrid Protocol System allows trademark owners to seek protection for their respective marks in multiple countries by filing a single application, there are some pitfalls to avoid.
For large-scale coverage of your trademark in many countries, you may want to consider filing an application for an international Madrid Protocol trademark registration.  Benefits of the Madrid Protocol registration include the filing of a single application designating many countries, one expiration date, and one place for renewal and for filing changes of names/addresses, license agreements, assignments, etc.  As long as the application meets all formal requirements, the filing date of the Madrid Protocol application is the date of registration.  The cost of a one-class application filed directly with all 78 Madrid Protocol countries would be around $70,000 US, whereas a Madrid Protocol application designating all the member countries is only about $18,000 US.
However, a few issues have been encountered with the Madrid Protocol system.
An application must be based on a valid home (e.g., United States) application or registration.  (The international registration is dependent on the home application for five years, after which it stands alone.)
The classification and identification of goods/services in the international application must be identical to the home application.  This can create problems if not considered ahead of time, because an acceptable goods and services identification internationally varies somewhat from an acceptable goods and services identification in the United States.
Some foreign trademark offices will correspond directly with the client, even though a foreign agent has been retained.
Notifications of partial or total refusal from designated countries are transmitted to the International Bureau and then to the foreign agent, in some cases leaving a short time between receipt of the Notification and the deadline for responding.
Some countries publish the Notifications, giving rise to solicitation letters from foreign associates.  To respond to the Notifications, the services of a foreign agent must be secured.
Strong consideration can be given to the Madrid Protocol system if you desire widespread trademark coverage, especially where cost is a concern.  Many countries automatically extend the international registration into their country without further examination.  Even though a foreign associate may be needed for responding to a refusal, cost savings can still be realized at the filing stage.
Please contact us if you are interested in further information regarding the Madrid Protocol.
[ back to top ]
---
Piracy: From Swords and Cannons to a Mouse and Keyboard
How would you like to drive a Ferrari, wear the latest Gucci shoes, or perhaps own an expensive Rolex watch?  Conversely, how would you like to see copies of your own products being sold online by someone else, for a profit?  It's all happening, in a virtual world of course, and for a lot less than you would expect.  A virtual world is an online environment in which users are free to interact with other users around the world through "avatars," or digital personas which they create.  Not only do users converse with one another as they move about in these virtual worlds, they may also own land, purchase and exchange goods and services, and run a business.
As the numbers of users operating businesses within virtual worlds for real world profit increases, so do the concerns about the protection of intellectual property rights within them.  Second Life (SL), the most popular virtual world, currently has over 4.5 million users and is attracting a bustling commercial economy.  SL distinguishes itself from other virtual-world games by giving its members intellectual property rights to the content that they create in SL.  However, the most interesting feature of SL is that its virtual currency is freely exchangeable for real world currency.  This effectively ties the economic activities that occur within SL to the real world.  In fact, within the past year, the Federal Bureau of Investigation entered SL to conduct an investigation into illegal gambling operations on SL.  It is currently estimate that roughly 3-5% of all transactions in Second Life involve goods which make an unauthorized use of the trademark of another.  While this number might seem insignificant, it amounts to millions of transactions annually and at least $2 million in total value.
Given this rampant sale of counterfeit virtual goods, how long can a trademark holder stand idly by?  Trademark owners are obligated to defend their marks or risk losing them.  As a result, it stands to reason that they should be actively policing their marks within these virtual worlds. Unfortunately, that is much easier said than done, as a new storefront can be easily set up overnight.  While Linden Labs will accept complaints of copyright infringement and will "take-down" content deemed to be in violation, this does not put a stop to trademark infringement.  Additionally, other legal questions, such as whether or not the "virtual goods" composed of electrons sold within these virtual worlds are "counterfeit" real world goods remain unclear.
While many believe that the SL user base is too small to warrant attention, others view this as an opportunity for trademark holders to get in on the ground floor and protect their core mark(s) within a growing part of the Internet, similar to the domain name rush of the mid 1990s.  In a recent effort to combat counterfeiting, several trademark holders, such as the Coca-Cola Co., Toyota Motor Co., Herman Miller, Inc., and others have established a presence within SL to promote their real world products by providing authorized virtual goods.  From another perspective, users who began their business and have built their brands wholly within these virtual worlds are now turning to trademark law to protect their rights.  Recently, a designer of content for Second Life won a federal trademark registration for her avatar and brand "Aimee Weber."
Companies interested in protecting their core mark(s) should consider filing a trademark application pertaining to "virtual" goods and/or services.  Currently, the law in this area is developing and the Trademark Office isn't sure how to deal with such applications where no "real" goods exist.  As a result, a successful application requires careful drafting.  Obtaining a registration may also require that you are involved in a virtual world using the mark.  Such a use could include establishing and maintaining at least a minimal virtual presence within a virtual world in order to properly claim use of the mark in commerce with respect to "virtual" services.
It has yet to be seen how quickly IP protection and enforcement will adapt to virtual worlds.  However, if the commercial impact of these virtual worlds continued to grow, then high profile trademark holders would be well served to invest in promoting their products and securing their rights within these virtual worlds as early as possible to discourage unauthorized and improper use and ward off a potentially larger problem in the future.

[ back to top ]
---
Litigation
---
Litigation in the Digital Age of Discovery:  How to Ensure "Reasonable" Searching of Electronically Stored Information
We litigate in a digital age.  As a result, electronically stored information (ESI) is subject to discovery in a lawsuit.  Discovery demands that each side produce to the other side its information that is relevant to the suit.  These days, business information is commonly "filed" in computers, servers and other electronic storage medium more so than in filing cabinets.  These electronic sources are repositories of relevant ESI, which must be identified and produced in litigation.
How does a party identify all of the relevant information located in these electronic storage media?  The "rules" for how to search ESI are still being written, but recent cases are laying out some boundaries.
In Qualcomm Inc.  v. Broadcomm Corp., a district court in California found that Qualcomm's failure to conduct basic searches on ESI prior to trial was equivalent to withholding documents.  The penalty for not producing the 46,000 relevant documents was Broadcomm's attorney's fees – about $10 million.  Importantly, the court believed that Qualcomm, its attorneys, or both had intentionally not searched for the highly relevant documents in order to preserve their case.
Qualcomm's take home message:  Make sure that your company searches all ESI relevant to the litigation.  Attorneys handling your company's litigation will need to understand your business's structure, the various roles of your employees, and where information is kept.  Any witness for deposition or trial will also need to have his or her data searched.
In Victor Stanley, Inc. v. Creative Pipe Inc., a district court in Maryland found that Creative Pipe had waived privilege on 165 electronically stored documents it had inadvertently produced to opposing counsel.  The waiver allows opposing counsel to use the documents as evidence at trial, provided they are otherwise admissible. Importantly, the court determined that Creative Pipe "overproduced" as a result of not conducting reasonable searches, and not reviewing what they were producing.
In the digital age of litigation, companies must straddle the line between producing relevant ESI, but not "overproducing" ESI.  Is there a method for doing this?  Studies are still underway to evaluate ESI searching procedures and recommend standard processes for litigants.  In the meantime, both Qualcomm and Victor Stanley agree that companies must be able to justify the search process they use.  This includes choosing appropriate keywords; performing sophisticated searches when necessary; and "sampling" the results to assure it is yielding the expected results.  Courts suggest the ideal is that parties devise and adhere to a joint protocol for searching.
While appropriate searching may seem intimidating, it is possible to do it appropriately and cost-effectively.  Attorneys at Woodard, Emhardt, Moriarty, McNett & Henry possess the scientific and technical backgrounds necessary to ensure that a correct methodology is chosen for ESI searching.  As stated in Victor Stanley, "…doing it right the first time is always cheaper than doing it over if ordered to do so by the court."  250 F.R.D. 251, 261 (D. Md. 2008).
[ back to top ]
---
The Conflict Between European Privacy Laws and U.S. Discovery Requirements
Recently adopted European data protection laws designed to protect the privacy of European employees can easily conflict with U.S. civil litigation document production requirements.  The dilemma for multinational companies can be whether to comply with U.S. court discovery obligations and risk European civil and criminal penalties or to comply with European law, and risk sanctions or default in U.S. litigation.
Under U.S. law, when a lawsuit is commenced, a company is required to preserve records relating to the issues in the lawsuit, and thereafter to produce for inspection, copies of such documents as are properly requested during the course of the litigation.  These activities may be illegal in Europe.  According to Indiana University Maurer School of Law Professor Fred Cate, the mere retention of European records containing personal data in anticipation of a U.S. discovery request would itself violate European rules.  Moreover, the mere electronic searching of the records themselves may violate the European rules.  A French high court held that an employer had no legal right to read its employees' e-mails and other documents, even if the employer supplied the computer and expressly provided that employees were not to use their computers for personal use.  A Greek data protection authority held that an employer can not automatically scan an employee's emails, unless the employee is informed in advance and has been given a technical means to protect the secrecy of his own communications.  The Italian Supreme Court held that an employer can only monitor employee emails if there is an agreement with the local union or approval is obtained from the local labor office.  A Texas court concluded that the Volkswagen's printed corporate telephone directory was subject to privacy rights in Germany that prevented it from having to be disclosed in U.S. litigation.  Volkswagen, A.G. v. Valdez, 909 S.W.2d 900 (Tex. 1995).   There is no mechanism under European law that permits U.S. companies to obtain information from Europe that contains business records that contain personal information, and as to what constitutes "personal information" is very broadly construed so as to include even a corporate phone directory.
Please contact us if you would like more information on the apparent conflict between European privacy laws and U.S. discovery requirements.
[ back to top ]
---
Other Announcements
---
Midwest IP Symposium
This year the Midwest Intellectual Property Symposium will be held on November 19-20, 2009, in downtown Indianapolis.  ICLEF and WEMMH are working to develop an impressive lineup of speakers for this year's Midwest Intellectual Property Symposium, a two-day CLE event to be held at University Place Hotel and Conference Center in Indianapolis, IN.  The Symposium will include presentations and discussions on a wide variety of intellectual property topics, including topical case reports, patent prosecution, trademark prosecution, trade secret law, biotechnology topics, and intellectual property litigation.  Featured speakers during the luncheons will be Judge (ret.) Roderick McKelvie, who presided over more than 200 patent infringement cases during his 10 years on the bench of the United States District Court for the District of Delaware, and Mike Kirk, former Executive Director of the American Intellectual Property Law Association and avid proponent of patent reform.  Additionally, WEMMH's managing partner, Thomas Henry, will be featured on a panel of expert patent prosecutors to discuss his experiences in patent prosecution.  The Symposium will be moderated by WEMMH's Trial Practice Group Chair, Holiday W. Banta, and anyone interested in speaking opportunities at the event or information on attending the event should contact Ms. Banta. Click here to download a copy of the brochure and registration.
[ back to top ]
---
Dedicated Patent Searching Terminals Available at the Central Library
The Indianapolis-Marion County Public Library now provides five dedicated PubWEST patent searching terminals at its downtown Central Library location, thanks to a donation to the Library Foundation by Woodard, Emhardt, Moriarty, McNett & Henry LLP.  The five dedicated PubWEST computer terminals are located on the fourth floor of the Central Library at the east end.  The Central Library is one of two designated Patent and Trademark Depository Libraries (PTDLs) in Indiana, the other being the Siegesmund Engineering Library at Purdue University in West Lafayette.  As a designated PTDL, the Central Library is able to provide free public access to PubWEST, a web-based examiner search tool used by patent examiners at the U.S. Patent and Trademark Office, in addition to a variety of other patent and trademark resources.  The PubWEST system is only available to the public at designated PTDLs and is a valuable inventor resource which is not otherwise available on the Internet.  Please visit www.imcpl.org for library hours.
[ back to top ]
---
C. David Emhardt Celebrates 50 Year Anniversary with Woodard, Emhardt
We would like to congratulate Dave Emhardt on his 50th Anniversary with the firm.  The firm celebrated Mr. Emhardt's anniversary with a firm-wide gathering on April 30, 2009.  Mr. Emhardt began working at Lockwood, Woodard, Smith & Weikart in 1959, which has evolved into Woodard, Emhardt, Moriarty, McNett & Henry LLP.  Mr. Emhardt has been an integral part of the firm's success over the years.  He has seen the firm grow from 4 attorneys to over 30 and has seen the number of staff grow from 4 to over 40.  Before joining the firm, Mr. Emhardt served as an Officer in the U.S. Army Corps of Engineers, and was a Patent Attorney for Western Electric Company after graduating from Harvard Law School in 1955.  Among his numerous accomplishments during his time with the firm, in February of 2006, Mr. Emhardt was honored as a Sagamore of the Wabash – the highest award in the State for civic achievement.
In his 50 year tenure, Mr. Emhardt has played a major role in maintaining our firm culture of excellence in a friendly environment.  We are extremely grateful for his service, his leadership and the example he has set over the last 50 years.
[ back to top ]